Axe Throwing on the Outer Banks
We are excited to introduce OBX Axe Throwing to the Jumpmasters family of attractions!
Why would you want to throw an axe? Because inside of you there is a vibrant Warrior that has been dying to be let loose! And because it is so much fun!! Indoor Axe Throwing has been around in Canada for 10 years and is a popular pastime for our friendly neighbors up North.
Learning the sport of Axe Throwing in a safe and controlled environment from an experienced instructor is a great way to be introduced to the sport. The thrill of victory and rush of adrenaline you get when you sink a bullseye and hear your friends screaming your name will be etched into your brain forever!
"You haven't fully lived until you have thrown an axe!" – The Most Interesting Man In The World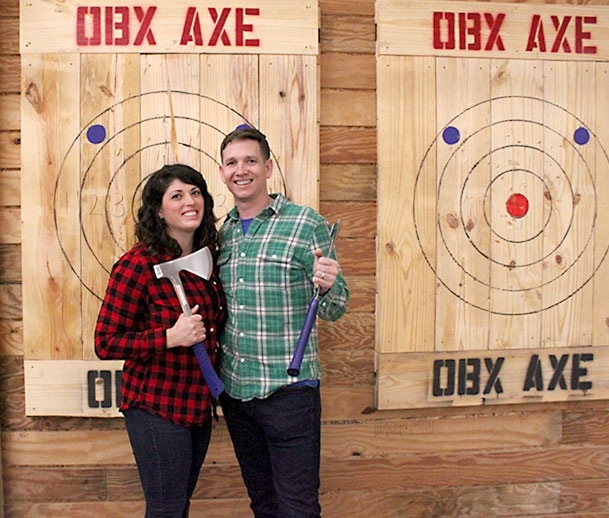 Book OBX Axe for Your Next Event Today!
Bachelor and Bachelorette, Birthday Party, Corporate Event, Anniversary, or Just For FUN!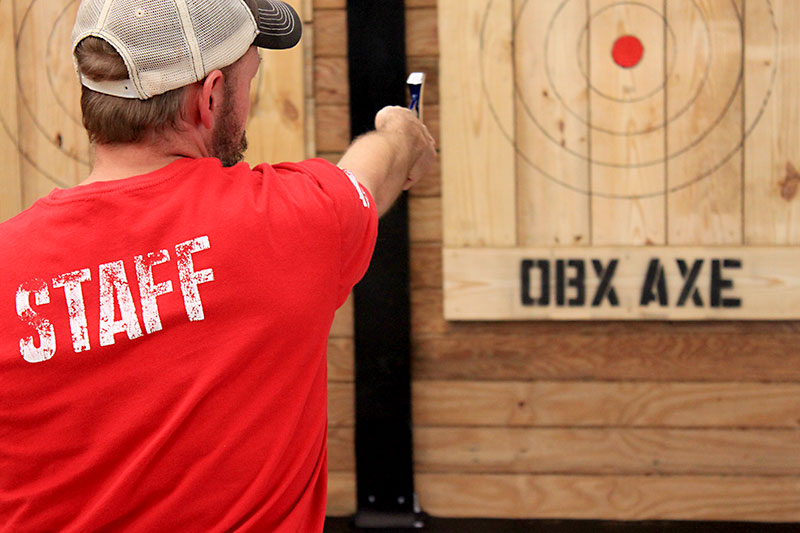 The Latest Attraction at Jumpmasters OBX!
Axe Throwing is the latest trend in active entertainment and is suitable for most age groups. It's as simple and fun as it sounds. You will use a real axe and our staff will show you how to safely throw it in our throwing axe lanes.
Axe throwing is appropriate for almost everyone and can be done with competitive games or just for fun with friends. We use Axe League approved axes in our facility for safety and quality.
Rates:
$19.99/person for 1 Hour
$34.99/person for 2 Hours
*Additional hours are $14.99/person based on availability.
Note: Your time starts once the Axe Coach takes you back to the lane. If your party arrives late to your reservation we will try to accommodate assuming no one has the lane right behind your reservation. However, if the lane is booked behind your party you might lose some of your axe throwing time for arriving late.
Please arrive to your scheduled time 15-20 minutes prior for your safety briefing and axe throwing technique class.